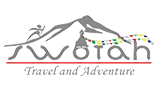 Adventure Sports
Nepal is regarded as one of the most adventurous countries in the world which had lured many travellers over the decades. For adventure seekers, Nepal offers plenty of activities which offers a memorable experience of a lifetime. From fast flowing rivers to the ultimate thrill of Bungee jumping from an altitude of 160 m, there are several options which provide you with real excitement. Nepal is undoubtedly the adventure haven for adrenaline junkies and travelers from all over the world. Although trekking and mountaineering are the prominent features of Nepal tourism, adventure sports is runner up in that context; thousands of people visit Nepal to seek adventure in exotic places. Small landlocked nation has an incredible amount of adventure sports to offer. Since Nepal has much more difference in geographical construction all around the nation, there are many kinds of adventure sports to quench your adventure thirst; Skydiving, Bungee Jump, Paragliding, Water Rafting, Ziplining, Mountain biking, Hiking, Canyoning, Rock Climbing etc.
Overall Company Review: 4.51
Total reviews 9
Overall Company Review 4.51
Name:
Gistri Massimo
Nationality:
Overall Rating:
( 5 )

5
Name:
Claudio Torsellini
Nationality:
Overall Rating:
( 5 )

5
" Personale facile, e pronto & resolvere problem "
Name:
GIORGIO BOTARELLI
Nationality:
Overall Rating:
( 5 )

5
" 'A VERY PROFESSIONAL AND KINDLY SERVICE! THANKS A LOT' "
Name:
Mauro Fazzi
Nationality:
Overall Rating:
( 4.7 )

4.7
" Many Thanks to you for all. It was marvellous for us to have Swotah as travel agency in Nepal, the best service of all in Himalayan land! A hug!!' "
Name:
Giorgio Btuni
Nationality:
Overall Rating:
( 4.3 )

4.3
" IT'S HAS BEEN A GOOD CHOICE - AJAY IS WELL EXPERIENCED, GOOD AVAILABILITY AND TIME RESPECT. I'D SUGGEST HIM AS A TOURIST AGENT FOR JOURNEY AROUND NEPAL' "
Name:
Alessandro Doretti (Alex)
Nationality:
Overall Rating:
( 4.2 )

4.2
" 'Un Viaggio in Nepal Era un mio sogno si e avverato.' "
Name:
Brady Thompson
Nationality:
Overall Rating:
( 4.2 )

4.2
"
Swotah made this journey to Mustang an unforgettable one. Great staff, guide and great management. We are coming again in March 2018. Highly recommend everyone willing to travel in Nepal. We would like to be in a group next time even though it was a solo trip for me this time.'
"
View More
Name:
Paolo Mancianti
Nationality:
Overall Rating:
( 4.2 )

4.2
" L'agencia ci ha sempre supportato per ogni nostra esigenza-La vacanza non ha auto problemi' "
Name:
Vincenzo Orsi
Nationality:
Overall Rating:
( 4 )

4
Top
&times
Please sign up or log in to enjoy up to $100 worth coupon code and for many other exclusive discounts such as: Last Minute Deals, Early Bird Discounts, Group Discounts and so on.
Login/Sign Up