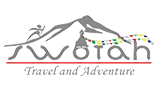 Cultural and Spiritual Tours
There are a number of cultural tours in Nepal to choose from and therefore satisfies your choice of a perfect cultural holiday. We take you to those amazing places of Nepal which are rich in showcasing their culture, tradition, rituals and practices. It may be a trip to the famous UNESCO listed cultural heritages or those unrecognized places of Nepal affluent in art and architecture. However, Nepal boasts its diverse ethnic groups and their cultures and as a result, a tour to any place of Nepal, will make you feel its authenticity. Spiritual or Religious tours are carried out in the search of oneself and therefore our tours are soul refining which uplifts your spirit. We have designed a numerous tours to all those cultural and architectural heritage places of Nepal for you to clarify the mind and purify the soul. A dive into the nature is enough to spread your wings; however, we have included yoga sessions in some of our tours to boost your energy and soul cleansing process.
Top
&times
Please sign up or log in to enjoy up to $100 worth coupon code and for many other exclusive discounts such as: Last Minute Deals, Early Bird Discounts, Group Discounts and so on.
Login/Sign Up