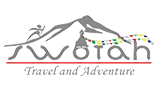 Trekking, Hiking and Camping
Trekking is basically walking or a journey on foot usually for multiple days along the mountainous areas of Nepal. The purpose includes, enjoying the nature and peace and being close with the villages, where lifestyle is unchanged since many generations and people still follow the traditional pattern of living. Trekking in Nepal may be easy or hard depending upon the trails, food stops, tea houses and period of time or the number of days one has to trek to reach to the particular destination. There are numerous trekking routes available in Nepal and therefore the only factor necessary is time, money and the willingness to take the challenges. Hiking is a long duration walk on a trail for a day or more enjoying the nature. Hiking is similar to trekking but the big difference is the distance and the time one requires completing it. It is usually easier due to the availability of uncomplicated trails, eateries and rest houses but the difficulty depends upon the destination that one chooses to hike. Hiking requires little planning and organization and person needs to carry his/her own essential equipments. Taking a hike once in a while breaking your busy schedule is healthy and refreshing. Hiking trails are enormous in number, from which we have choose some of the best hiking trails to please your soul. These types of treks are especially conducted in the most remote areas of Nepal. In these trips, we spend most of the nights in camps rather than tea houses or guest houses and therefore, we must carry all the necessary supplements and camping equipment with the help of local porters. It may even be necessary to cook the meals and set up our tents in some cases.
Top
&times
Please sign up or log in to enjoy up to $100 worth coupon code and for many other exclusive discounts such as: Last Minute Deals, Early Bird Discounts, Group Discounts and so on.
Login/Sign Up